Serving The San Antonio Area Since 20

07
AAA Janitorial is a cleaning service with over 25 years experience. Family owned and operated in San Antonio, Texas, we are licensed and insured. We are a reliable and trustworthy company, coming with great references and keeping our contracts for longer than 10 years.

Our success has been contributed to by the extreme amount of detailed cleaning we provide, and to the fact that we are constantly working with our employees and doing follow-up checks frequently. We hire experienced and responsible employees with great character.
AAA Janitorial Service gives you excellent quality, service which goes the extra mile, and value, knowing that your needs are important to us. Our standard is high and that's how we train each of our employees. We will do everything possible to meet the those needs and to exceed your expectations.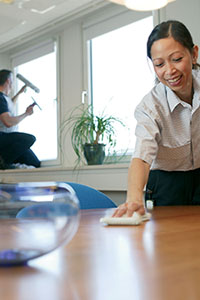 Professional Floor Care
AAA Janitorial Services is committed to providing you with the best floor care and carpet cleaning available. AAA Janitorial uses the best cleaning solutions on the market and we offer over 25 years of professional experience. Our prices are comparable to those of larger companies but our quality and attention to detail often far surpass that of our competitors.
AAA Janitorial is committed to our floor care. We understand having the right kind of floor finish. We work hard at having products that remove old wax build-up, leaving your floors durable and low maintenance.
If you feel your floors need to be stripped and waxed too often, it could be for several reasons. Some of which are low grade wax or simply not enough wax is being applied to the floor after being stripped. We recommend 4-5 coats of wax to give your floors long lasting finish and durability.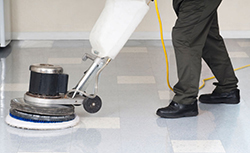 Carpets can have reoccurring spots which can be very frustrating. A simple solution to this is to treat it quickly. Some stains are caused by a protein in drinks such as soda, coffee, and orange juice. Whatever the problem we have a solution. Our clients are satisfied and we know you will be too. Please call us for any future bids.
Thank you sincerely,
Patrick & Robin LaVine